Especially developed for internal components.
This blue coating has been specially developed for the internal moving parts of watches (rough movements, weights..) It is a combination of a thin PVD film and a controlled thickness of thin ALD film.
---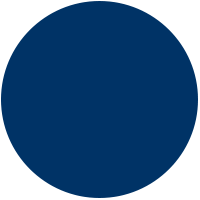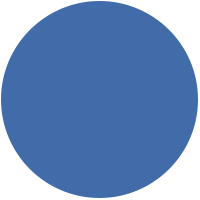 ---
Analysis report
Validation of blue ALD by independent laboratory.
The results are in accordance with watchmaking requirements.

Conclusion
| | |
| --- | --- |
| Date d'édition | 06.12.2018 11:59:10 |
| Conclusion générale | La soumission respecte les critères des tests réalisés. |
| Conformité | Conforme aux critères |
Appellation
Paramètres de tests
Critères d'appréciation limites
Note
Chaleur humide
40±2°C; 93±5%HR; 14 jours
appréciation visuelle = 3
5/5
Exposition Solaire
arc-xénon; UV special glass
60°C (BST); 55W/m2 (290-400nm); 72h
appréciation = 3
5/5
Fleur de soufre
14h; 40°C; 75±5%HR
appréciation visuelle = 3
5/5
Pelage ruban adhésif – 3M 845
ruban adhésif N°845 de 3M
aucune exfoliation
5/5
Ultrasons
37kHz; 180W; 50-60°C; 30min.
Galvex 17.30 à 3%
appréciation = 3
5/5
Atomic layer deposition (ALD) – Procedure
ALD is a composition of thin films of the type CVD (Chemical Vapor Deposition).

The principle consists of exposing the surfaces to gas pre-cursors so as to obtain thin films. The deposit is self-regulating and takes place cycle after cycle. Once a film of atoms is deposited, the deposition stops itself. The following cycle begins once the previous one is finished

For ALD coating the deposition temperature is usually between 150 and 200°C.

The blue deposit thickness is 2 +/-0.5 (micron)

HV 0.05 hardness is between 800 and 1000

Conforms to REACH and RoHS standards
Applications
Blue colorised coatings
ALD technology allows a wide range of new colors thanks to the interference colors. The combination of the part's base color and control of the ALD film thickness means that we can have a multitude of colors that are repeatable and homogenous while at the same time respecting the part's decor.
Twin color treatment
The ALD layers are deposited on a colorized substrate which gives a free choice of an infinity of decorative solutions.
Excellent barrier layer
The perfect conformity of the deposit, even on complex-shaped parts, offers an excellent protection for substrates which are subject to corrosion.
Protection of brass against corrosion
Protection of silver against tarnishing
The advantages
Excellent quality for money
Excellent results in watchmaking tests (climatic resistance, UV, ..)
The best technology for a blue deposit
Large range of blue colors
Can be deposited on all substrates (copper alloys, titanium, gold, steel and stainless steel, plastics)
Clean deposition
Good compromise between ductility and hardness
Perfect conformity thanks to perfect control of deposition thickness
Excellent homogeneity on 3D parts
Perfect reproductivity of the color
Respect of terminals
A blue treated part can be detreated and retreated.